Our signature design
The Cookie
A table that combines timeless sensibilities with contemporary design.
Expertly made for modern living.
A true statement piece.
The Cookie is one of our signature original designs. Capturing the spirit of permanence and playfulness, it's the definition of a timeless classic with the sculptural form and natural materiality.
"Our approach when designing furniture is to create timeless classics with an unexpected edge. Furniture that adds personality to your space and transcends time. The Cookie is a perfect example of this - beautiful natural marbles paired with a sculptural silhouette." 
Design notes
We see furniture as a form of functional art, influencing the overall mood and atmosphere of a space. Drawing inspiration from the enduring appeal of natural materials & form, the Cookie brings life and character to the everyday table.
The unique design requires delicate craftsmanship, laser cutting marble pieces to produce its intricate form. Despite appearing solid, it is made up of 10 faces on an aluminium composite that seamlessly secure together, prioritising quality and longevity.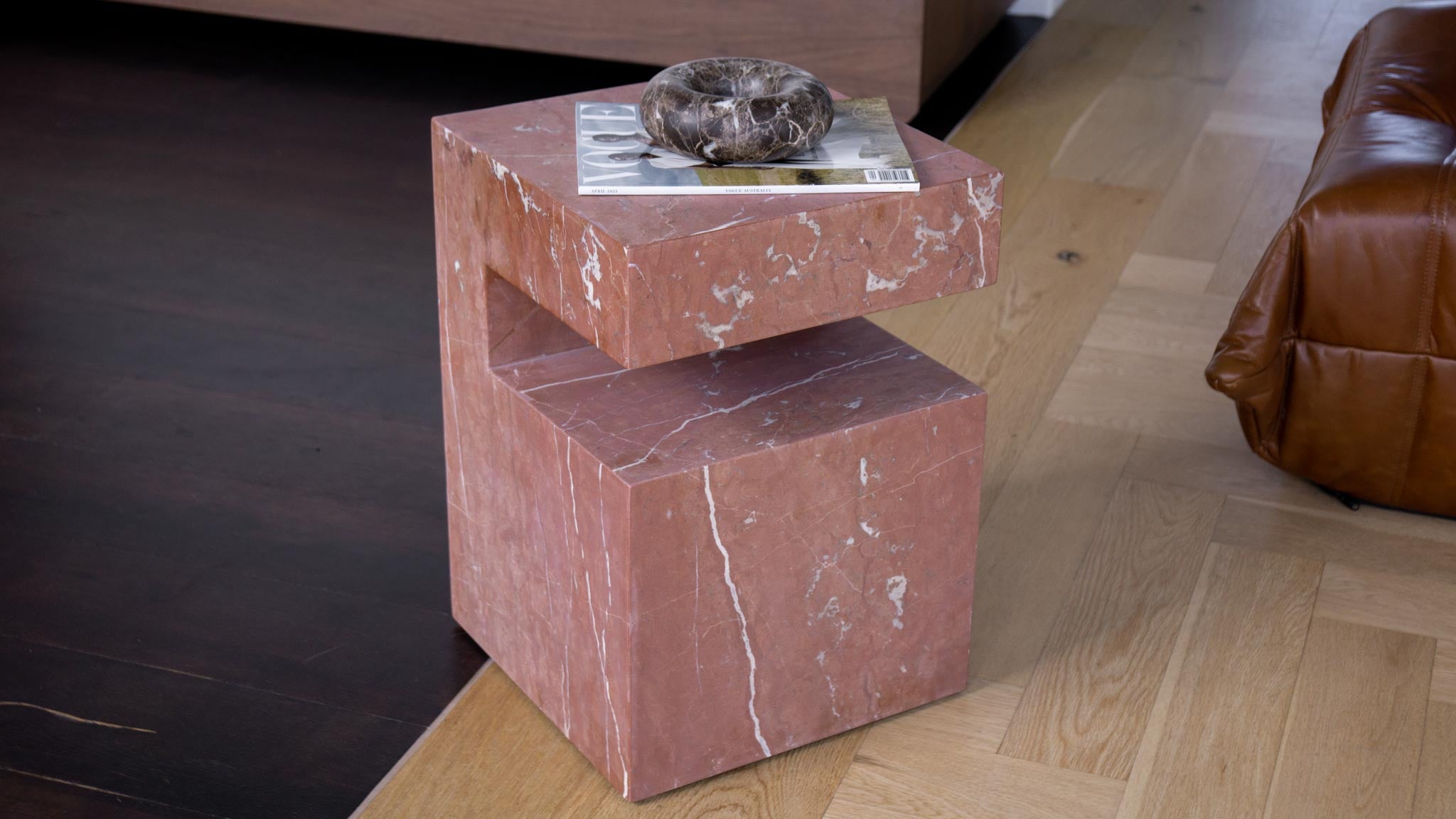 Functional Design
The Cookie is a design that seamlessly blends contemporary aesthetics and functionality. With unmistakable character, it's designed to enhance life through its beauty, materiality and form. At just the right size, the silhouette creates a strong presence whilst the tabletop and shelf provides convenience for storage. The perfect statement side table for the style minded. 
Intricate Craftsmanship 
Deciding against a solid marble design that would weigh 100kg and require extreme delicate care, the unique form is achieved through an aluminium composite structure cut with precision to ensure all faces seamlessly secure together. The result is a table with superior structural integrity weighing 22kg that can be easily moved around.
Contemporary statement 
The personality of the Cookie is transformed with each marble bringing a completely unique aesthetic. From relaxed Cream Travertine to striking Rosa Levanto marble, the hardest choice is deciding on the marble for your space.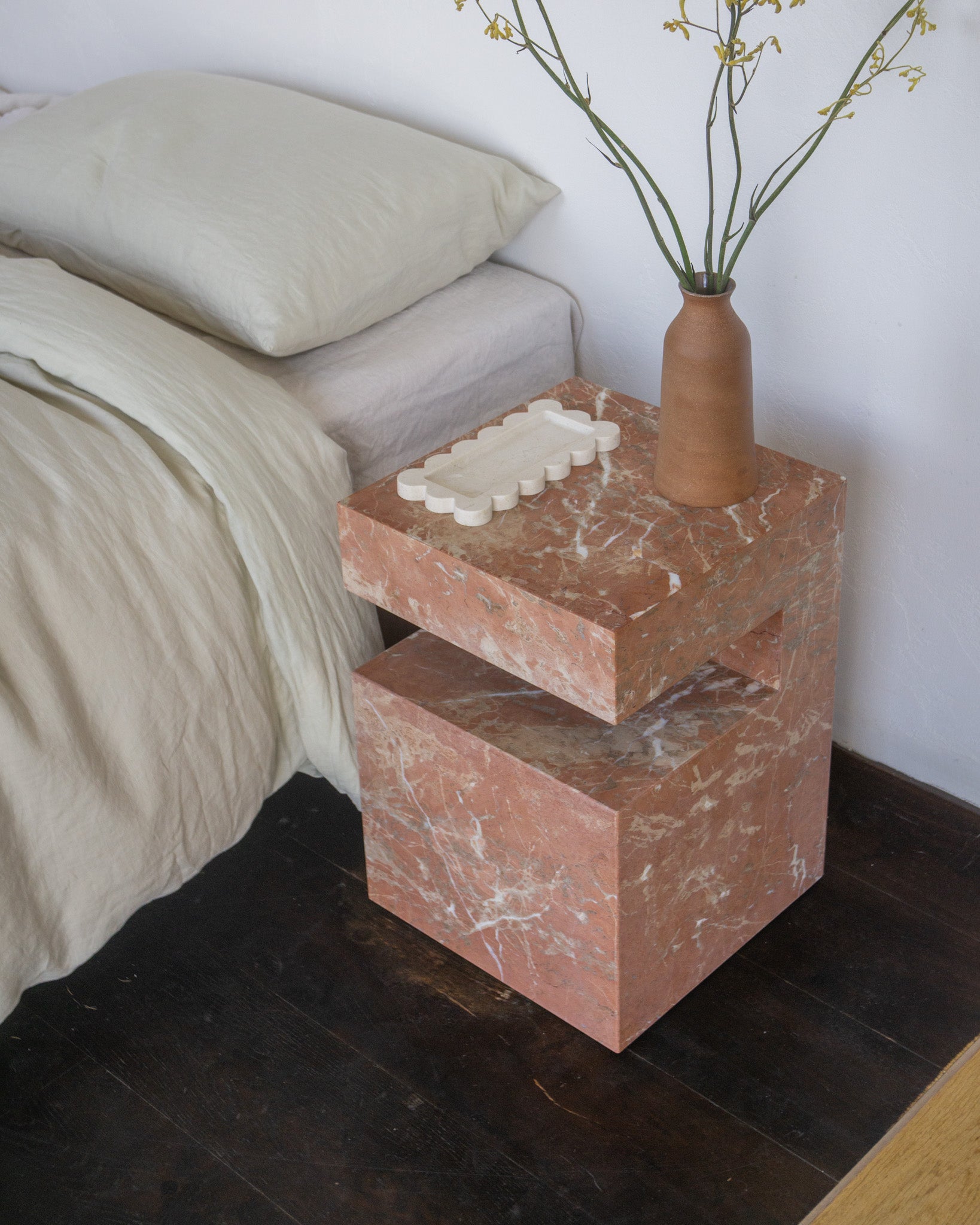 Rosso Francia
With natural warm tones, Rosso Francia has a grounded, Californian feel. With an optimistic spirit, it pairs well with an earthy palette, greenery and raw materials such as leather and timber creating an understated cool aesthetic.
Cream Travertine
A crowd favourite, Cream Travertine is one of our favourite stones to style with thanks to its versatility. With subtle texture and classic cream tones, it can transform into a more coastal relaxed aesthetic or something more contemporary and cool.
Rosa Levanto
Dark and striking, this is a marble that always makes a statement but don't underestimate its versatility. The deep burgundy colour is balanced with light white veins that have a way of working with most colours providing a beautiful base to display your favourite pieces.