Meeet Franca
A staple table made for every home
Surprising you with its versatility, Franca is the table you will always reach for. Minimal in design, it celebrates the beauty of marble and is the embodiment of understated luxury.
"Creating spaces that fuse beauty with functionality directly elevate our everyday lives. This is part of our philosophy when designing with a focus on creating pieces that spark conversation and inspire living. " 
Design notes
Franca is a minimal design that brings personality through its materiality. Every marble has its own aesthetic from subdued & relaxed Travertine to the striking colour and patterns of Rosa Levanto.
This table is the best friend to your sofa and arm chair at just the right height and size to fit anywhere.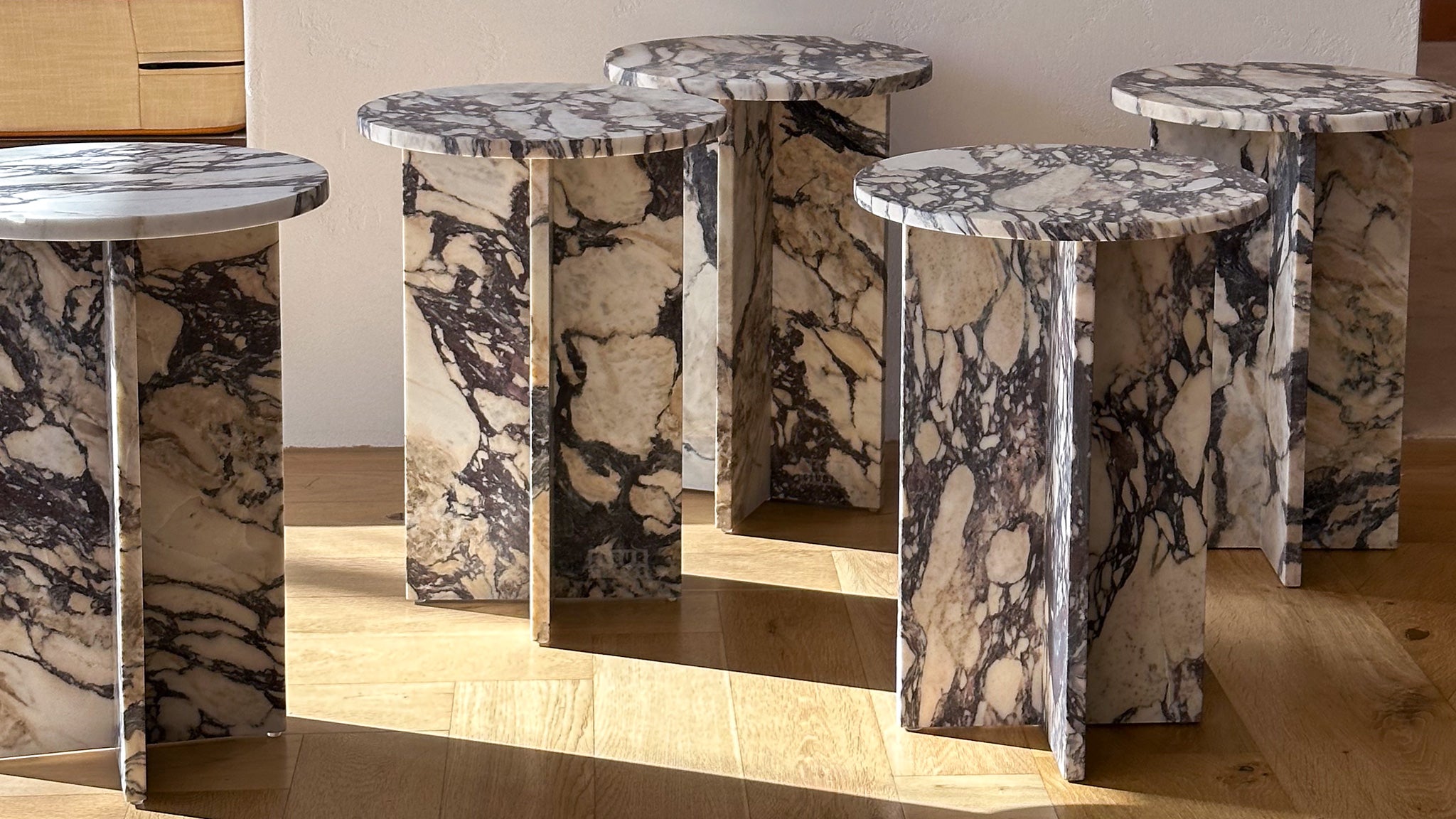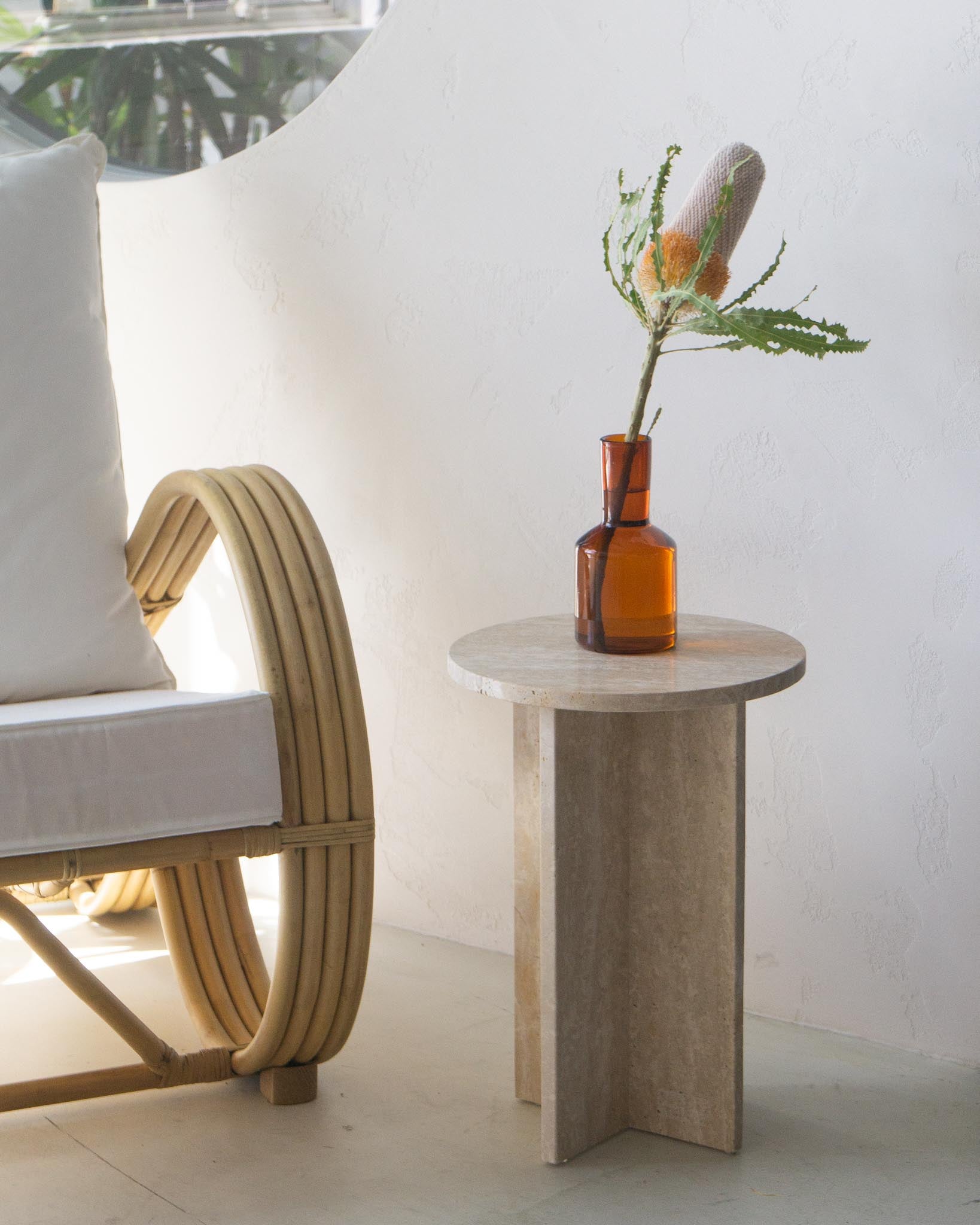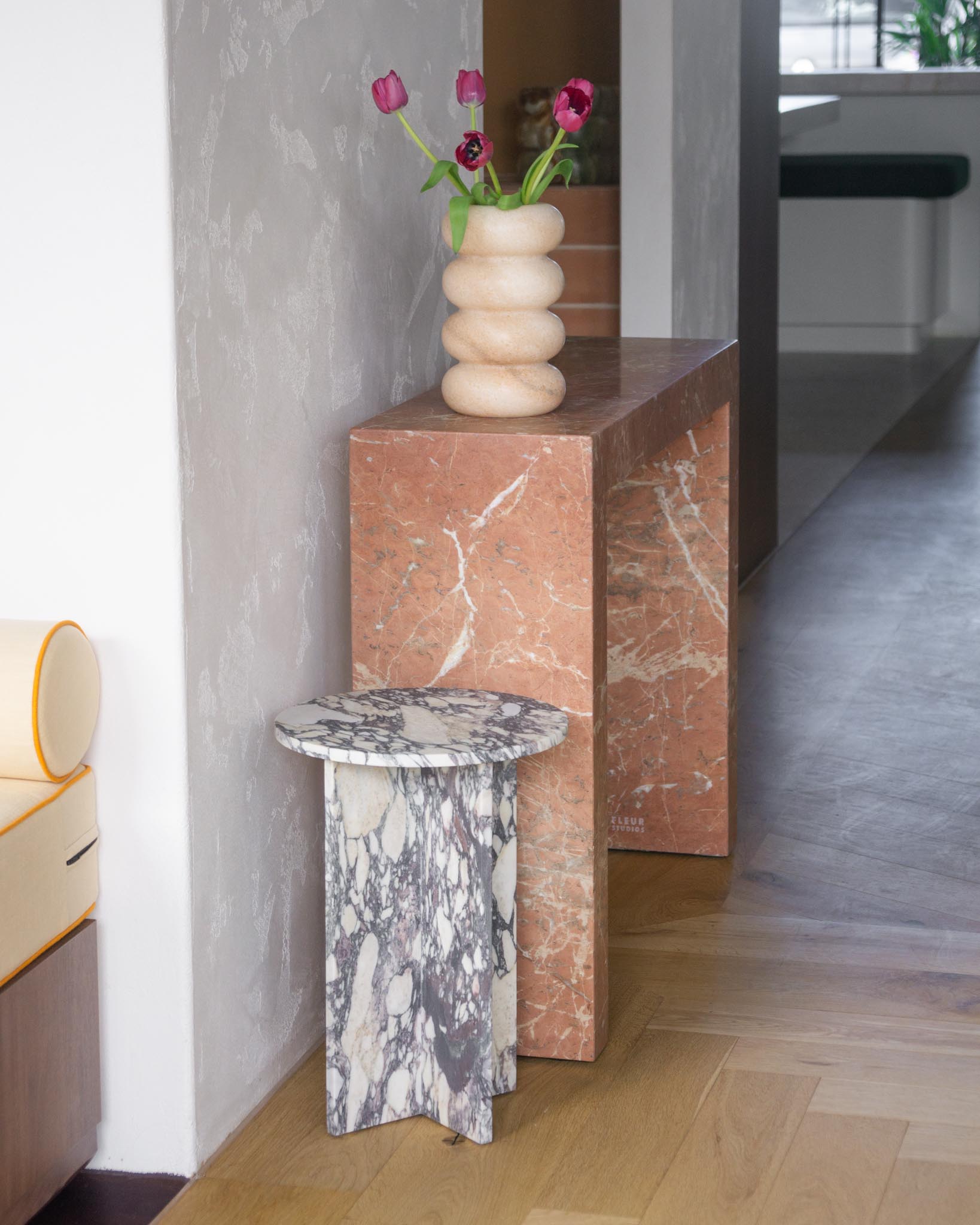 Calacatta Viola
A luxurious Italian marble with striking patterns, Calacatta Viola is a beautiful balance of dark and light colours. This petite table in Viola has a way of instantly transforming a space, adding colour and texture in a way the elevates the entire room.
Cream Travertine
A crowd favourite, Cream Travertine is one of our favourite stones to style with thanks to its versatility. With subtle texture and classic cream tones, it can transform into a more coastal relaxed aesthetic or something more contemporary and cool.
Rosa Levanto
Dark and striking, this is a marble that always makes a statement but don't underestimate its versatility. The deep burgundy colour is balanced with light white veins that have a way of working with most colours providing a beautiful base to display your favourite pieces.