Marble's beauty lies in its uniqueness. Being a natural material, each cut from the same block will vary in its characteristics. As the stone isn't something that is manufactured, the appearance and patterns are impossible to replicate so no two pieces are ever identical.
One of our most popular marbles Calacatta Viola is known for it's striking veining and moody tone, while Rosso Francia welcomes a more warming feeling. Whether it be in your home, or someplace else, the natural beauty of marble adds personality and depth to any room.
Another favourite of ours is White Onyx, a creamy white stone found in Iran with a subtle shimmer, to the classic Travertine sourced from Turkey with versatile light cream tones.
As a naturally occurring material, marble contains fissures and blemishes which are small openings that form as the rock metamorphises. It's these qualities that we love and make it such a beautiful material to have in our homes.
Introducing
Our range of marbles
Sourcing
When sourcing natural stones for our pieces, we have a very specific set of criteria with only the finest grade of each stone selected. We have sourced it from quarries around the world and choose each stone based on its own unique characteristics.
The origin of our stones extend from India and Iran to France, Italy, Spain and Turkey. Oftentimes, marble quarries are family heirlooms that have been passed down for generations and permission to exchange is difficult to have granted.
Fabrication starts with Water jet-cutting, CNC Machining or Core-drilling large blocks and is then finished by hand with each piece hand polished to showcase the unique traits of the marble.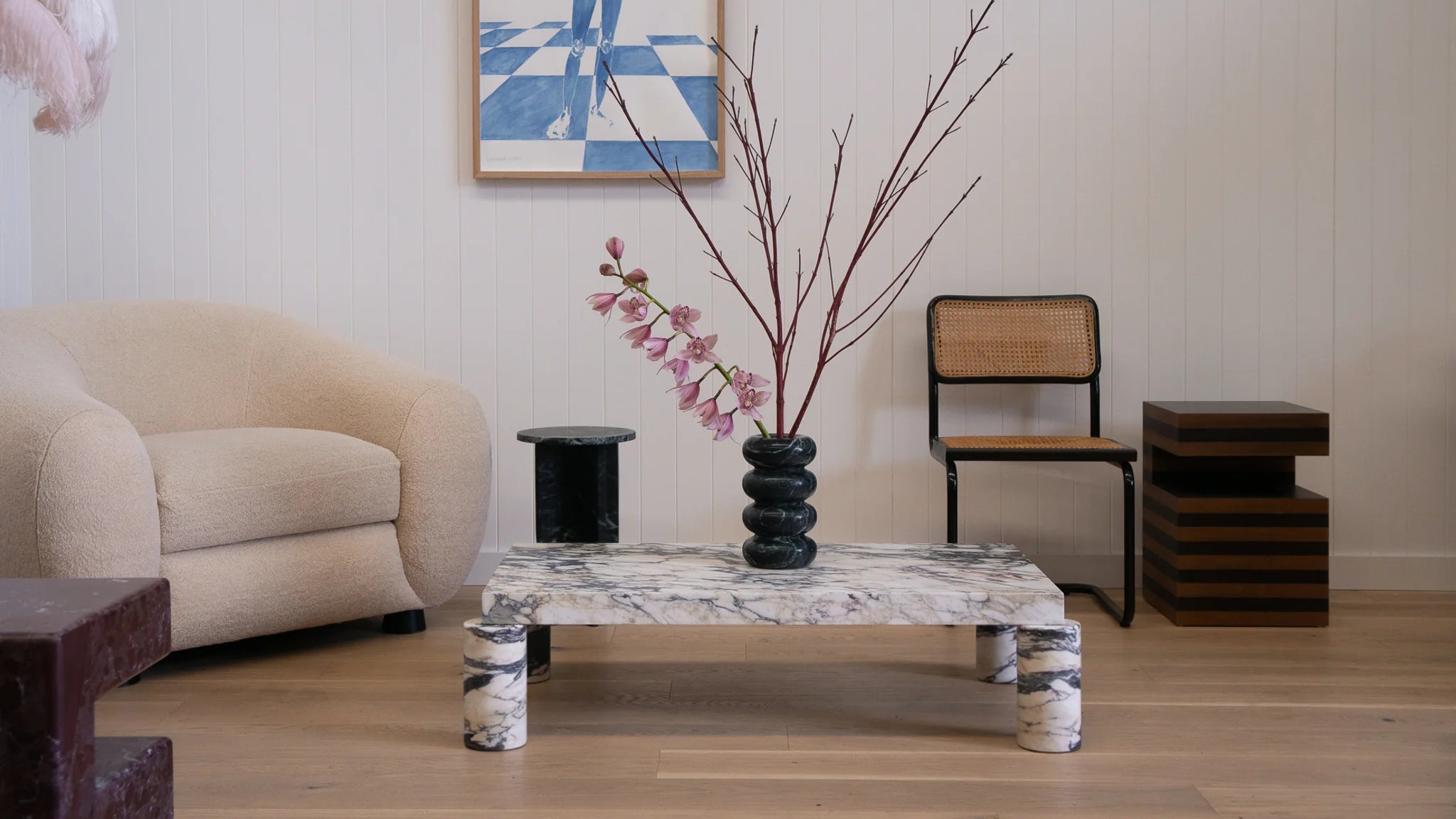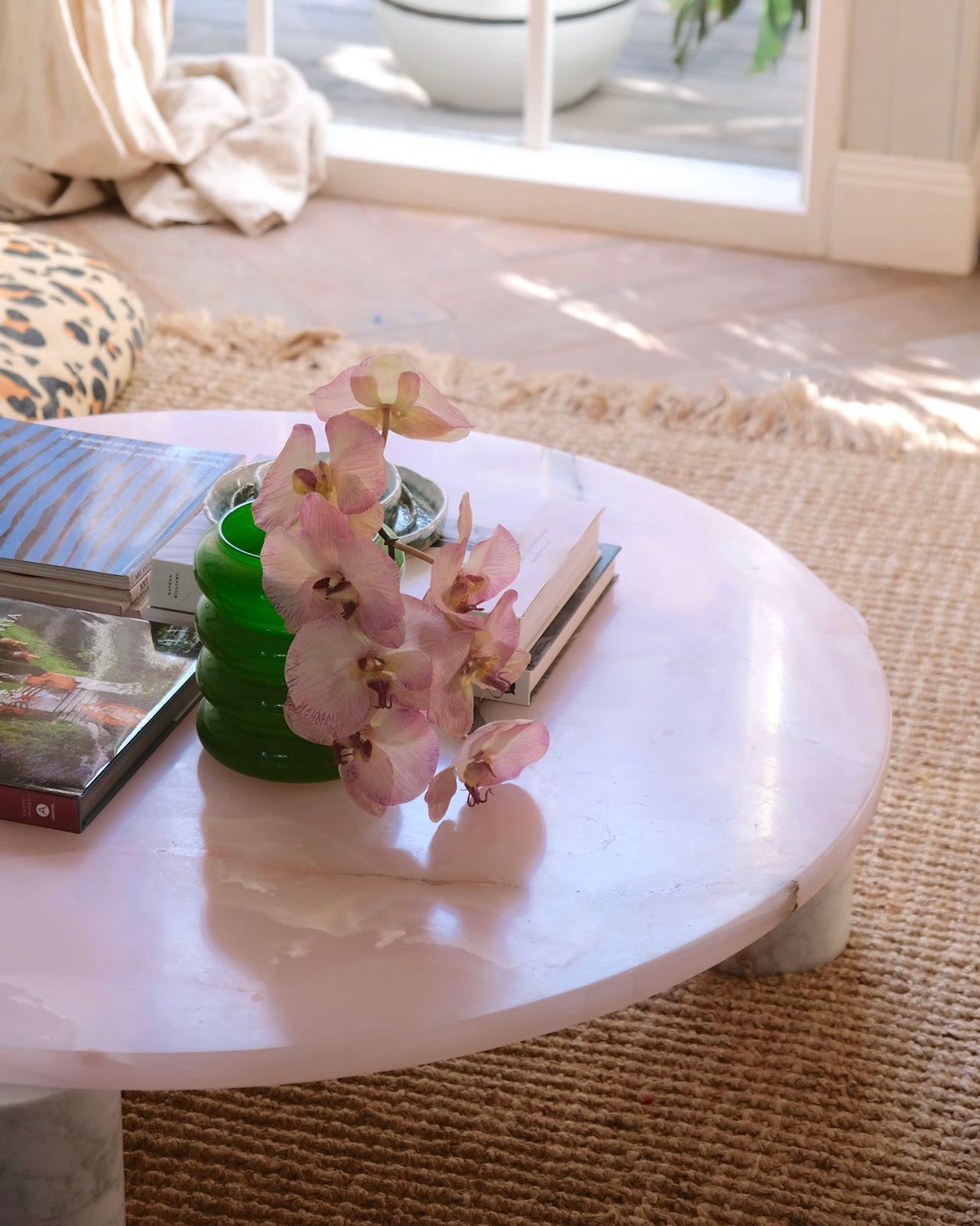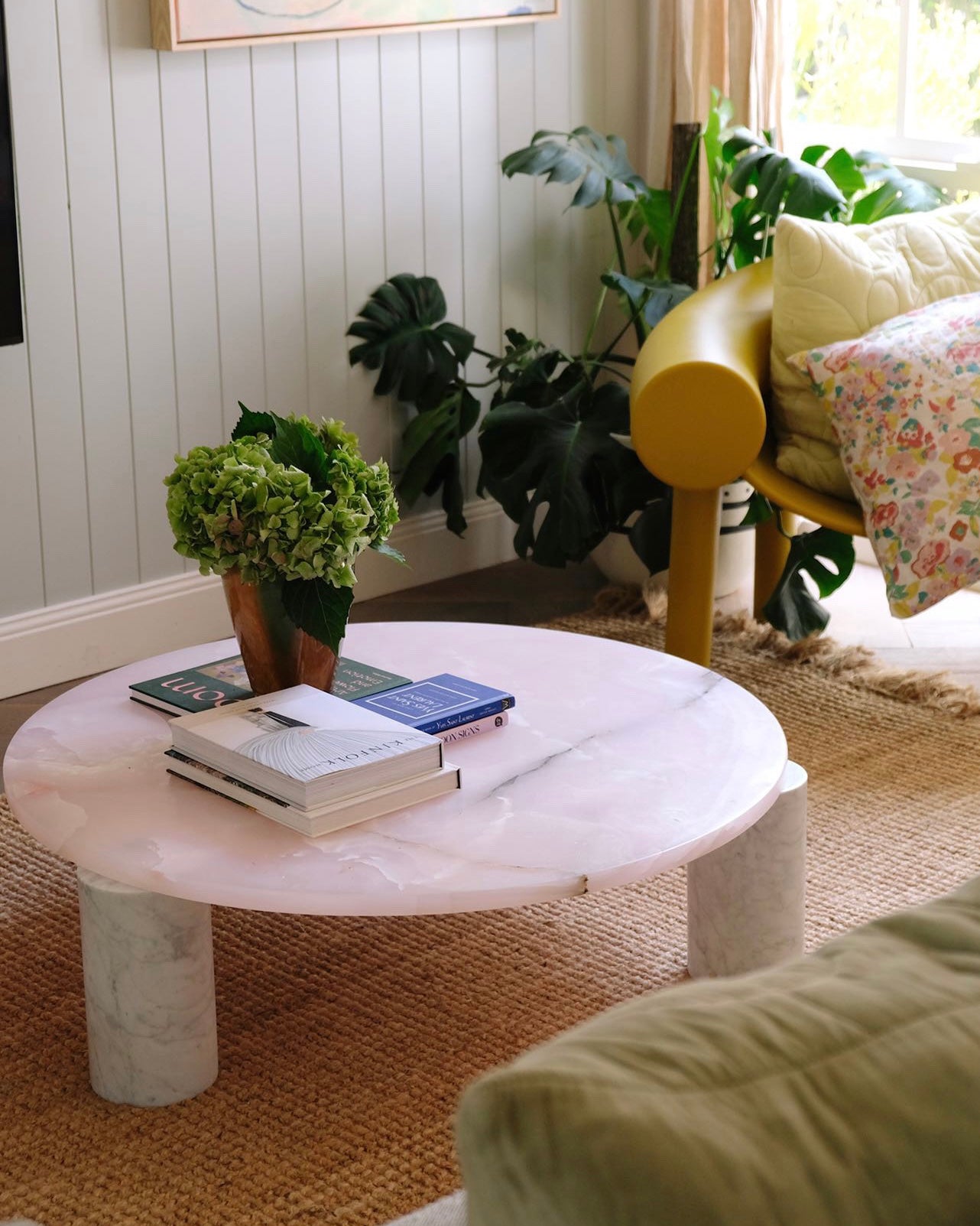 Styling our pieces
The charm of marble is in each pieces unique individuality and ability to elevate a space without needing anything. Left bare, our pieces shine through no matter how big or small. Whether it be a statement coffee table or a subtle decor piece, marble is everything you're looking for when it is dressed up or dressed down. 
Let it shine 
Marble is a feature. Its unique characteristics and bold palettes can be used as a beautiful statement piece in your space. Take advantage of the rich tones and varieties of veining to be bold. 
Dress it up 
Our pieces are perfect when styled with simple elements, especially in smaller spaces like apartments. The key to styling marble is that less is more. Opt for a minimalist vase with an arrangement, or keep it simple with some books.
Mixed Materiality
Combining materials and layering textures creates a warmth and grounded feeling. Try balancing marble's luxuriousness with the earthiness of a wood like Oak or Walnut, or pair with a leather chair. In our Pebble collection we combined Oak with Marble to achieve this feeling of balance.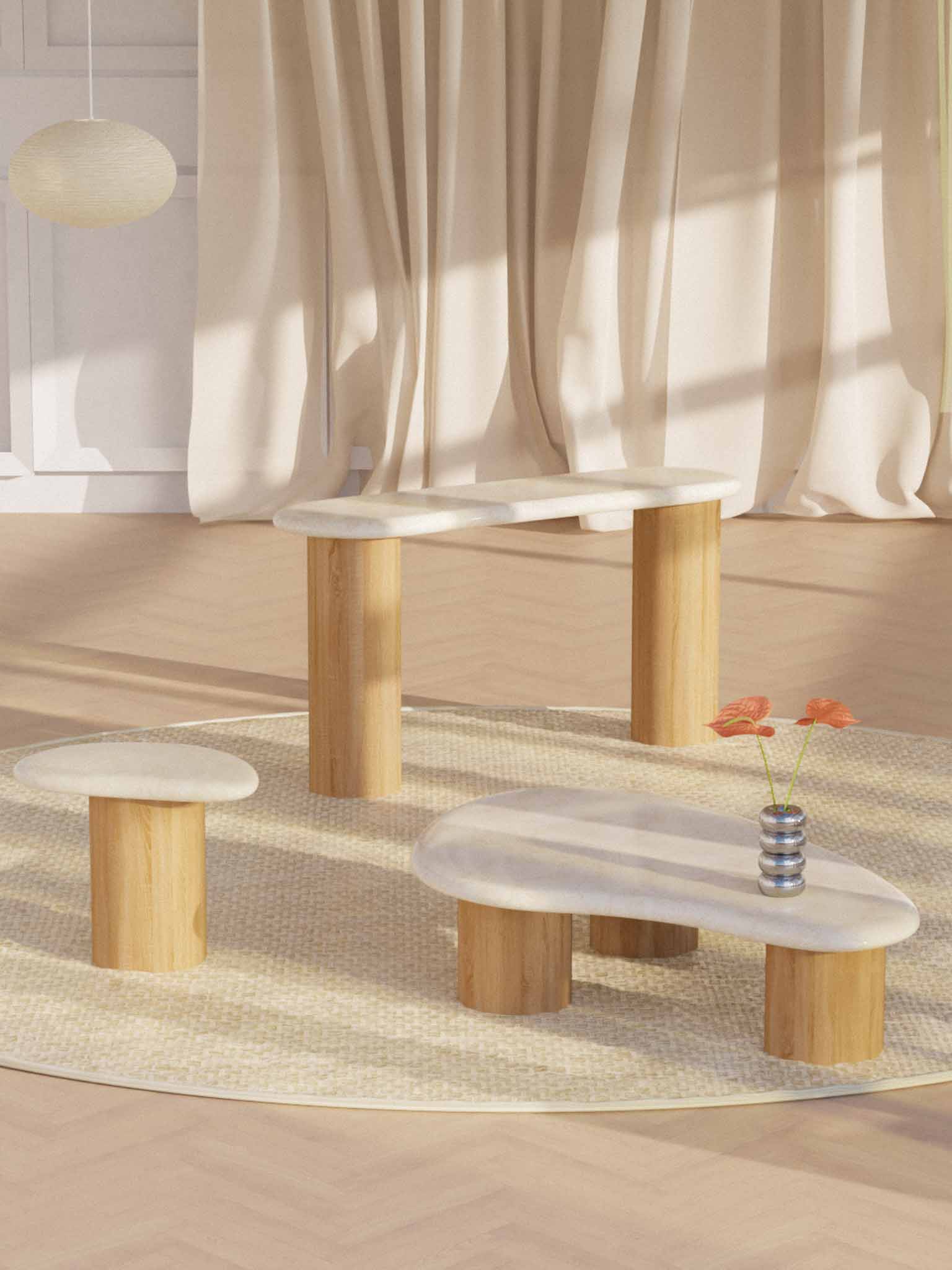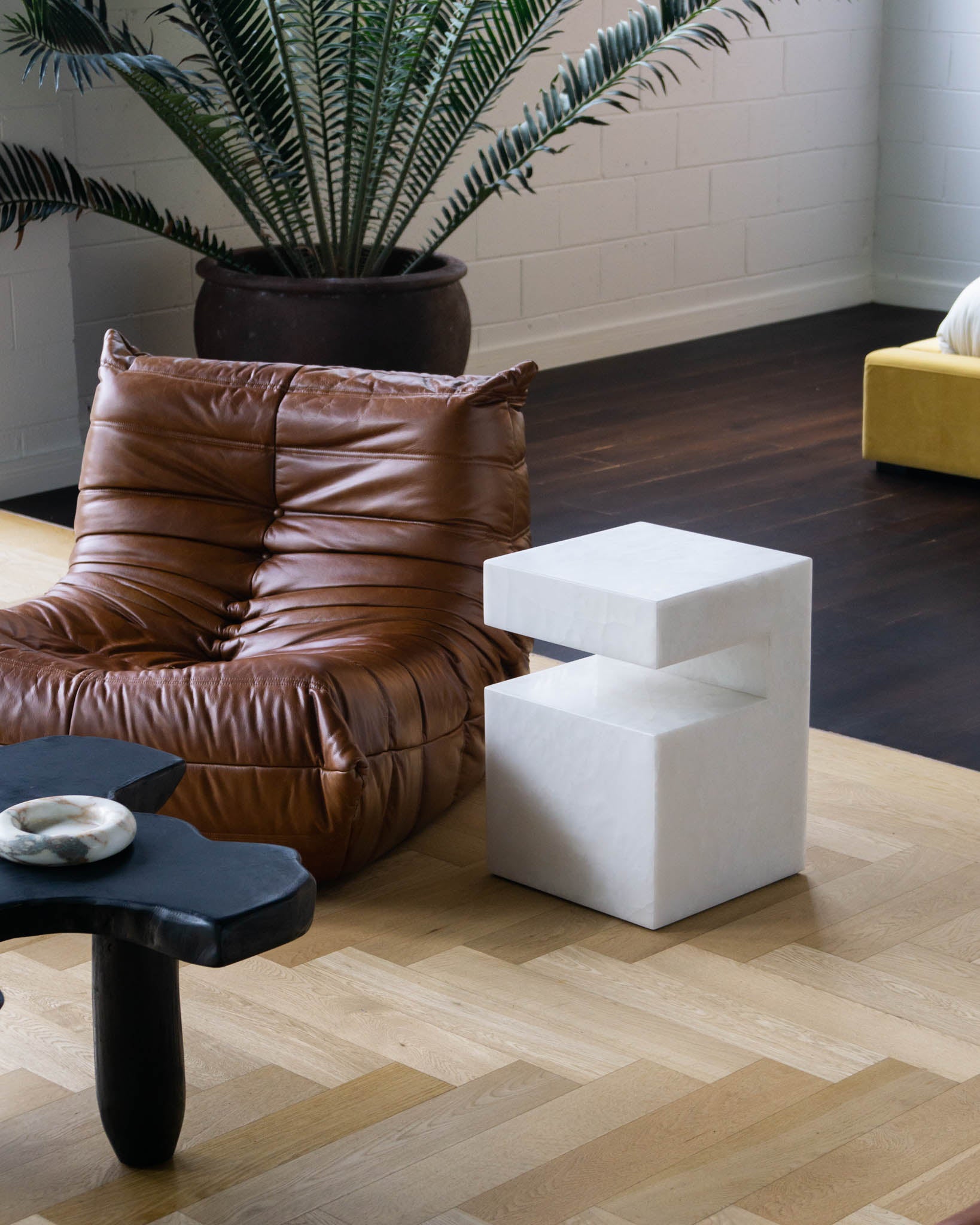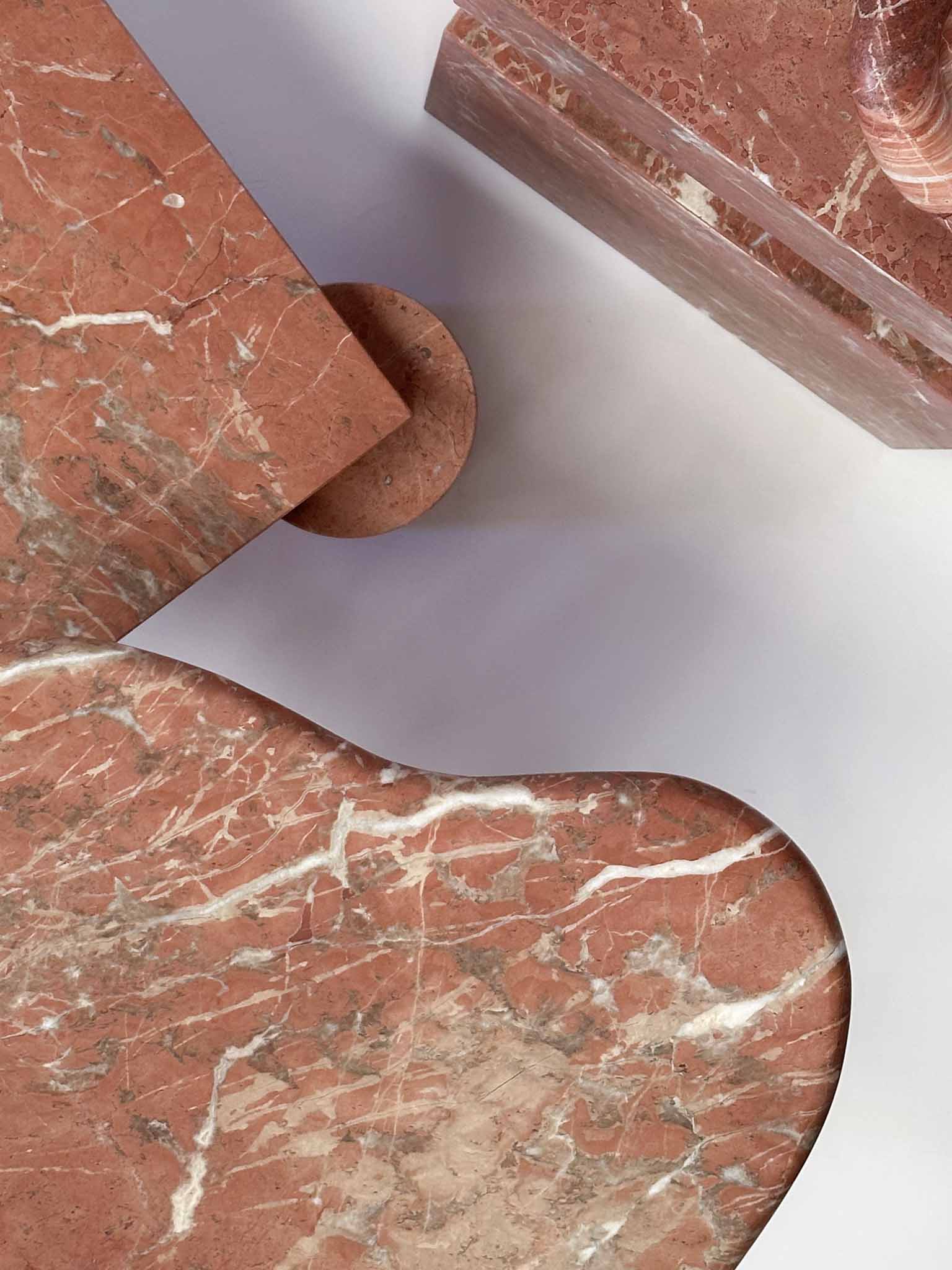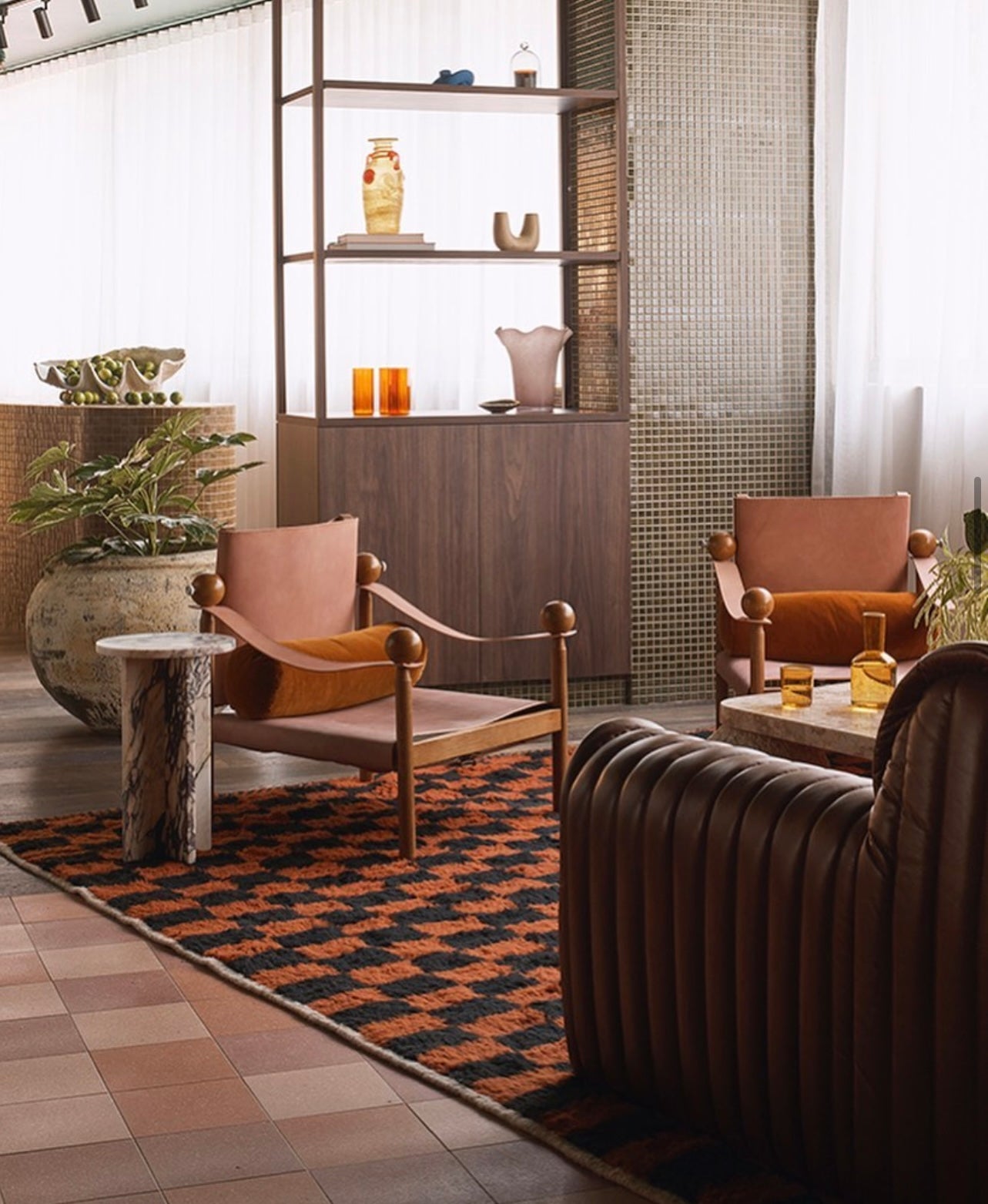 Marble Care
When cared for correctly, marble furniture can be an heirloom that lasts decades. Wear and tear is an inevitable quality of most materials, but there are ways to slow this process with your marble. 
As marble is a porous material, we recommend avoiding getting the pieces excessively wet and always clean spills immediately with a clean cloth, and always use drink coasters. Placing protective pads under vases and other decorative items will help avoiding the marble becoming scratched.
When cleaning, avoid using harsh cleaning products and opt for a cleanser that is free of acidic detergents and bleach, and abrasive properties. We've done the dirty work and found the perfect products for the best care.