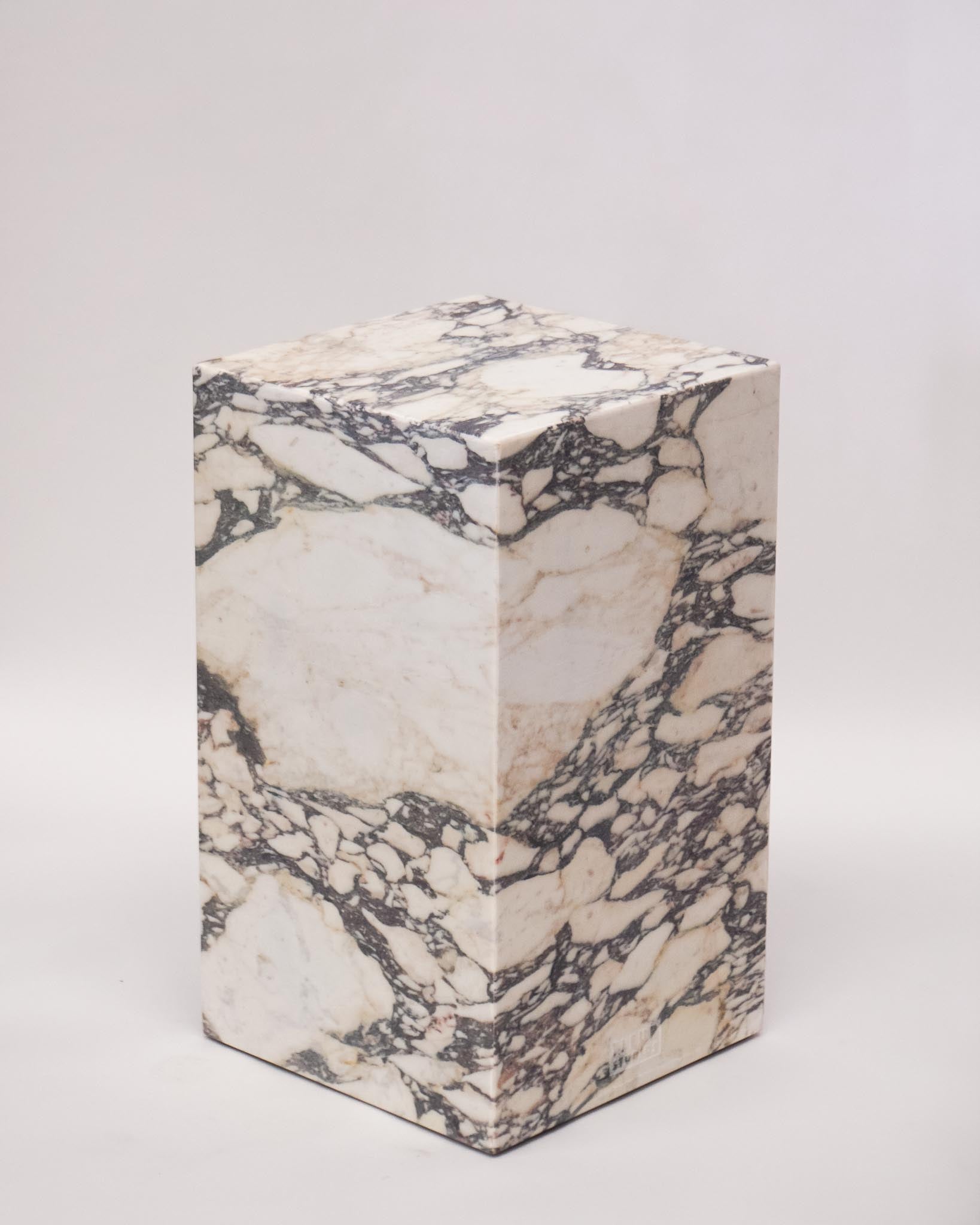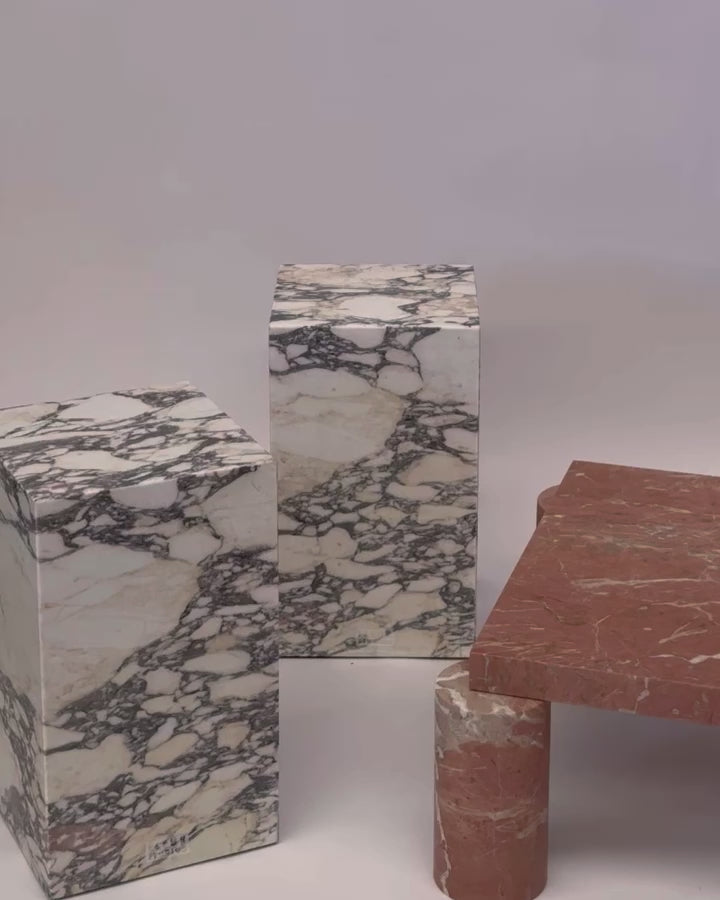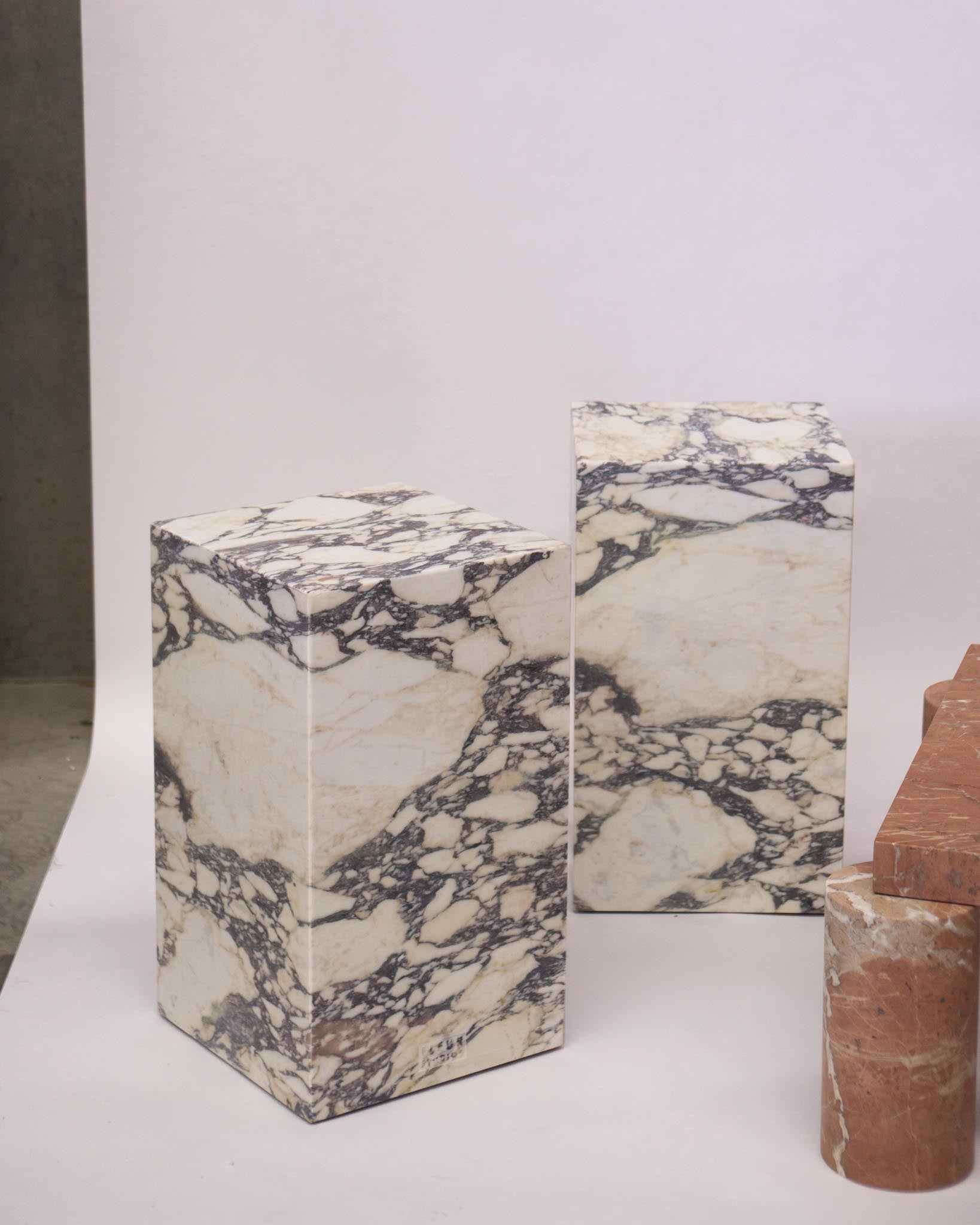 Plinth Small Calacatta Viola
The Plinth side table celebrates the natural beauty of marble and is essential in every home.
At just the right size, the refined minimal design is luxurious and versatile, acting as a piece of art when bare or as a beautiful base for your objects.
Calacatta Viola is one of the most sought-after marbles with an ivory base and purple chainlink patterns. The colours in this marble are neutral and bold, pairing with a variety of colour schemes whilst elevating the space.
Available now for immediate delivery
Honed finish
Dimensions: 300mm x 300mm x 525mm
Weight: approx 19kg
Versatile size

All of our pieces are hand finished, using natural stones which feature slight variations in grain and texture, making each one exclusive and unique.

You can read about why we choose each stone, its origins and characteristics here
For full shipping terms,

Click Here

Australian Customers

In Stock Products will be shipped out within 7-10 business days from our QLD Warehouse. Pre-order Products will have a delivery timeframe indicated on the Cart / Checkout page. You will also receive updates from our team as it gets closer to delivery. Feel free to contact us anytime through hello@fleurstudios.com.au.

US and Canada Customers

We offer complimentary FedEx/UPS shipping across USA and Canada. In Stock Products will be shipped out within 7-10 business days from our California warehouse. If Products are out of stock, please contact us for a restock timeframe at hello@fleurstudios.com.au.

International Customers

At this stage, we don't offer international delivery.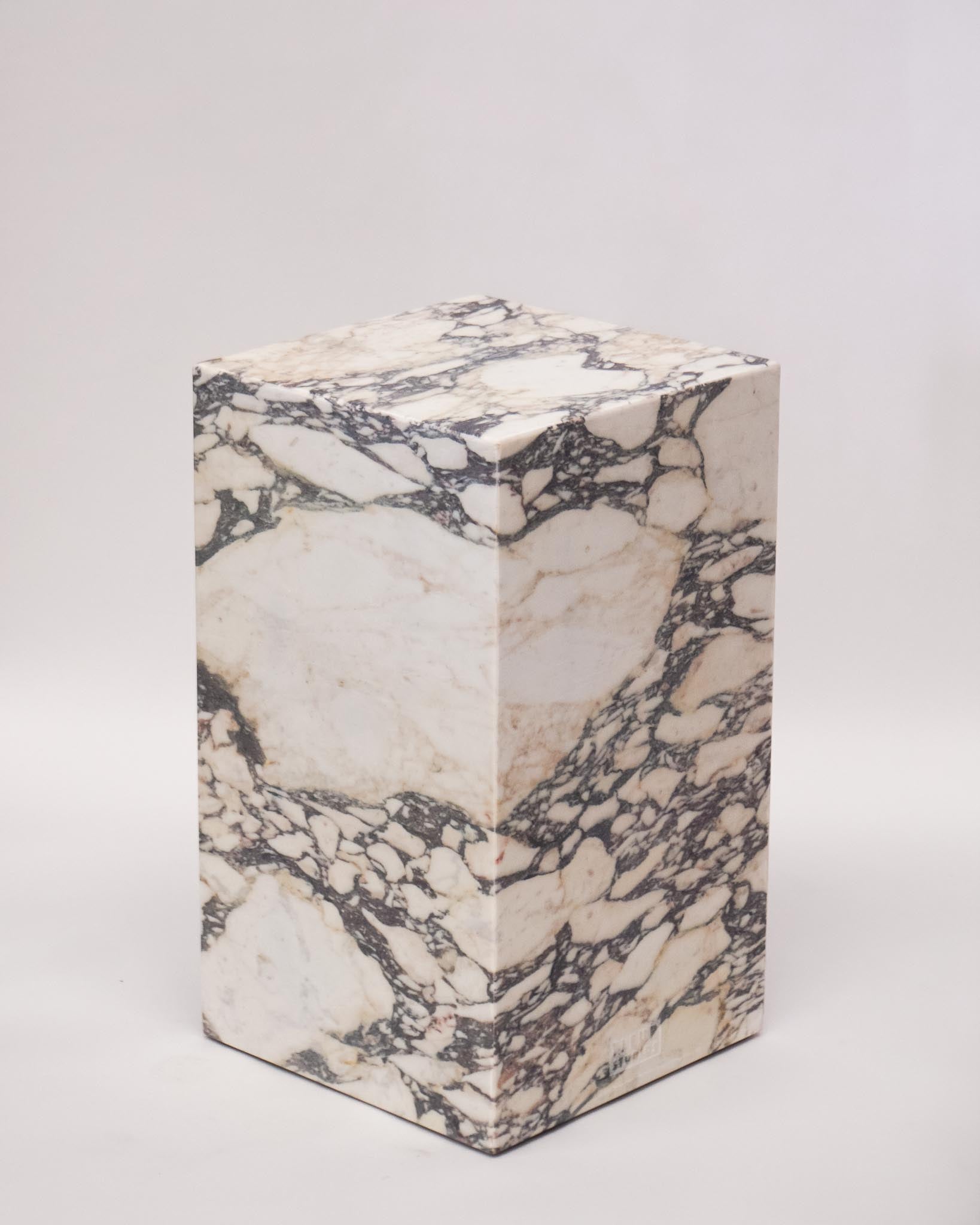 Amazing Viola
I could not recommend these guys more, the 2 plinth's we have received are so stunning! the Viola is grain matched around the whole piece which definitely makes you appreciate the work that goes into each piece. I am just very impressed, I feel like I have received the very best! Love this brand! Thank you so much!
Exquisite Craftsmanship & Outstanding Service
I recently purchased a Calacatta Viola Marble Plinth from Fleur Studios, and I must say that my experience with both the product and the team behind it has been nothing short of exceptional. From the exquisite craftsmanship to the excellent communication and swift delivery, Fleur Studios has truly exceeded my expectations.
First and foremost, the craftsmanship of the Calacatta Viola Marble Plinth is simply stunning. The attention to detail and finishing of the marble is evident from the moment you lay eyes on it. The plinth features a flawless blend of elegant veining and rich, vibrant colors, creating a mesmerizing aesthetic that effortlessly enhances the beauty of any object placed upon it. It serves as a true testament to the skill and artistry of the craftsmen at Fleur Studios.
What truly sets Fleur Studios apart is their exceptional communication and customer service. They were prompt in addressing my queries and provided detailed information about the product, ensuring that I had all the necessary knowledge to make an informed purchase. Their dedication to ensuring customer satisfaction was evident at every step of the way.
I was also impressed by the efficiency of Fleur Studios' delivery service. Despite the delicate nature of the product, it arrived in perfect condition, securely packaged and protected.
Overall, my experience with Fleur Studios has been truly outstanding & I cannot wait to purchase another piece soon.